Having an open, accessible map of global apparel facilities enables us [WWF] to quickly see and identify distribution issues and potential negative (and positive) biodiversity or water impacts, without having to assemble apparel production zone data from scratch.
Open Supply Hub has helped us advance our strategies in a variety of ways - from allowing us to pinpoint potential brand partners affiliated with facilities in priority conservation geographies, to giving us a view of the distribution of apparel production zones around the world.

This helps us spot important and striking trends and be much more strategic in the use of funds from donors and supporters. The visual overlap between wetlands throughout Asia and apparel production clusters, for instance, is strikingly similar - something that became immediately clear when we leveraged OS Hub data. Open Supply Hub is helping us see and understand these patterns and, in turn, advance our research and conservation efforts to people and the planet.
Payal Luthra, Global Apparel and Textiles Lead
Case 1: WWF examines facility spread
WWF's water stewardship team has been looking to understand how the apparel industry is distributed around the world, and how the global spread of facilities affects freshwater and biodiversity. One of the tools it uses to do this is Open Supply Hub. For instance, when laying a map of the world's wetlands over the map of apparel facilities in Open Supply Hub, the consistent overlap between wetlands and apparel production zones was immediately striking.

This information not only helps WWF's understanding of who they need to approach to advance their wetland conservation, but also sets the stage to identify areas of potential wetland restoration that can benefit the apparel sector, and even specific production facilities. This in turn is helping to build a stronger case for investment into nature-based solutions and mobilize financing for biodiversity.

To that end, in November 2022, WWF and Open Supply Hub collaboratively published a report outlining the risks and opportunities facing apparel and textile clusters worldwide.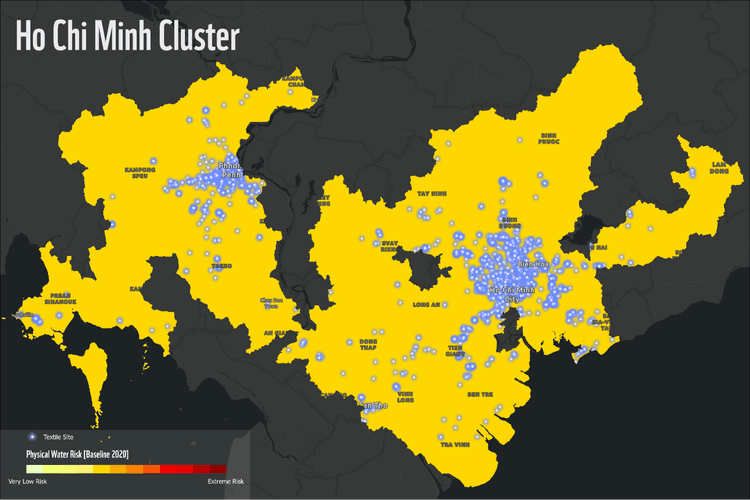 This map below shows WWF's key flyway locations (bird migration paths) as green dots, mapped against OS Hub facility data (red dots) in and around Bangkok, Phnom Penh and Ho Chi Minh.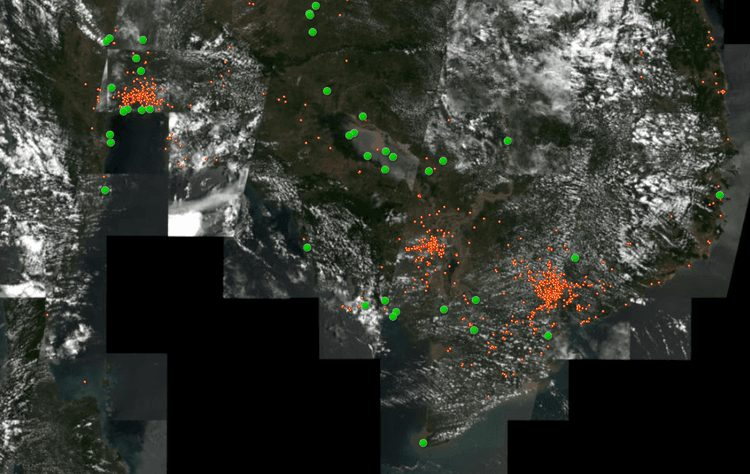 Case 2: WWF finds the right partners
WWF's water stewardship team often partners with large brands, and works in select areas such as the Mekong Delta, Shanghai, and parts of Pakistan, India and Turkey. In these areas, where there is an aligned interest in biodiversity and apparel processing, it is beneficial for WWF to strategically target companies with a supplier presence in these basins rather than simply leaving it to chance.

WWF needed a way to understand which brands were connected to facilities in the regions in which it most wanted to accelerate its conservation work. WWF now uses OS Hub to match apparel facilities with key conservation regions, and supplements this data with tools like the Water Risk Filter, to proactively target brands and their suppliers in those regions.

Data in OS Hub enables WWF to efficiently find and form transformational partnerships with the brands it most needs to reach in order to deliver effective conservation of the world's biodiversity.


WWF is the world's largest conservation NGO whose mission is to stop the degradation of the earth's natural environment and to build a future in which humans live in harmony with nature.