This report was written during Open Supply Hub's first iteration as Open Apparel Registry, which was solely focused on the apparel sector. The Open Apparel Registry has now expanded into other sectors and has been re-named Open Supply Hub. While our name has changed, the lessons shared in this report still apply.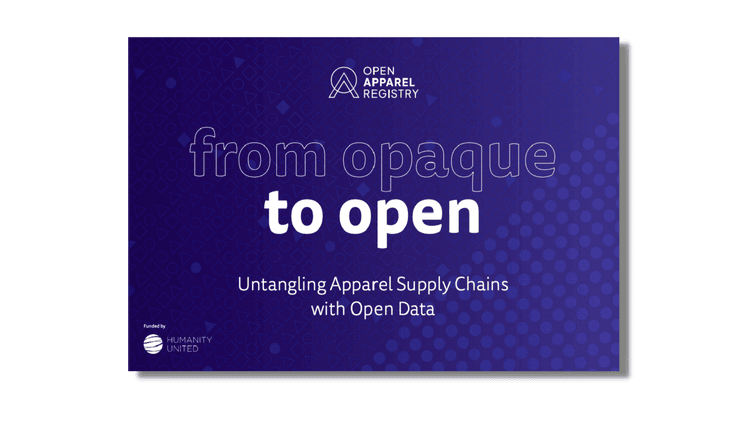 This report was made possible with the support of Humanity United — a philanthropic organization that works to advance human dignity and to challenge the systems that enable human exploitation and violent conflict. www.humanityunited.org
Have questions about the report or interested in speaking with a member of our team about how you can be a part of accelerating the impact described in it? Contact Us.

Quick topic-by-topic articles about the OAR
[2020 -2022]
Looking for easily shareable, bite-sized versions of the report? We published the highlights from the report in a series of articles on LinkedIn. You can read and share them at the links below: