Open Supply Hub is brought to you by the team behind the Open Apparel Registry (OAR). What was the OAR and what impact did it have on a notoriously complex sector?

The Open Apparel Registry, in brief
In 2017, work began on the Open Apparel Registry. From the outset, it was established with a mission and set of guiding principles that hold true to Open Supply Hub: to improve human rights and environmental conditions in and around apparel factories and facilities by opening up supply chain data as a free, public good.
The OAR was a free, open data tool mapping apparel facilities worldwide, allocating a unique ID to each. It was a non-profit organization, established for the benefit of all stakeholders across the apparel sector - major global brands, civil society organizations, factory groups, certification schemes, multi-stakeholder initiatives, researchers and more. Between March 2019, when the tool first went live, and October 2022, the OAR had mapped well over 90,000 facilities across the apparel sector, with data contributed by 540 different organizations. The platform received thousands of monthly site visitors, working with the data to create enormous change in the apparel sector. Use cases ranged from:
As well as working hard to maintain a reliable, effective tool, populated with trustworthy data, we built an effective stakeholder engagement model. These engagement efforts were crucial in ensuring that the power of the tool and its data was understood, and that users could make the very best use of it. But we didn't do this alone. Many other organizations in the apparel sector worked - and continue to work - to advance the cause of open, transparent data. Read about the role they played here.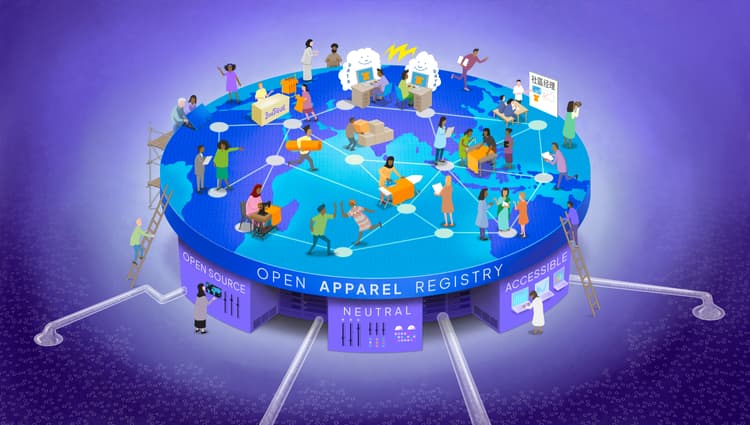 Sharing what we learned

In August 2021, we published a report in which we shared lessons learned from the Open Apparel Registry's first two years as an organization, as well as stories of how OAR data was used to create meaningful changes in apparel supply chains: "From Opaque to Open: Untangling Apparel Supply Chains with Open Data".

Given the urgency of the issues facing the apparel sector and similar supply chains, we shared the lessons we learned in building and growing the Open Apparel Registry (OAR) in the hope that our experience could be helpful for early stage non-profits, stakeholders in the apparel sector and beyond, and funders looking to support new ventures like ours.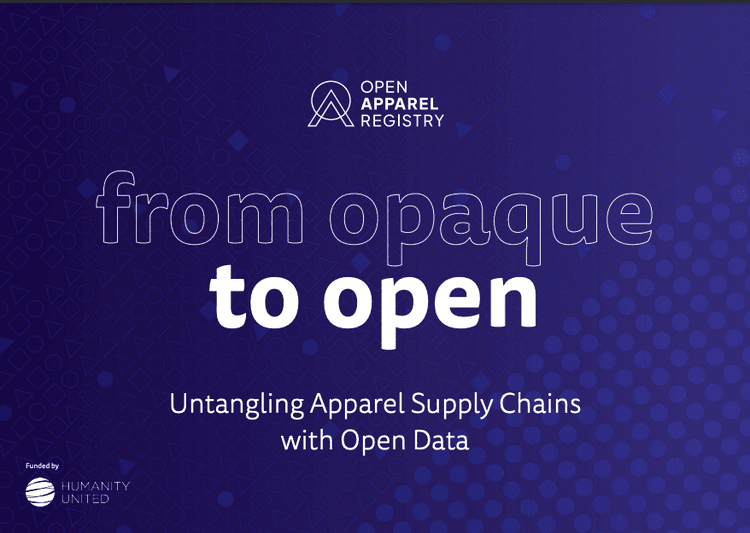 This report was made possible with the support of Humanity United — a philanthropic organization that works to advance human dignity and to challenge the systems that enable human exploitation and violent conflict. www.humanityunited.org